One of our favourite things, will always be, getting out to enjoy some wine with you all through our wine tasting events. Over the years, we have organised and hosted hundreds of tastings and we still look forward to the next one.
Our wine tastings are the perfect way to celebrate success with your team or strengthen client relationships.
Join one of our wine tastings that we will be running at our new home, an intimate six seater tasting room in the heart of Dublin.
Whether you are planning a tutored tasting or would simply like to savour bottles from our portfolio over dinner, we offer a range of wine tasting options.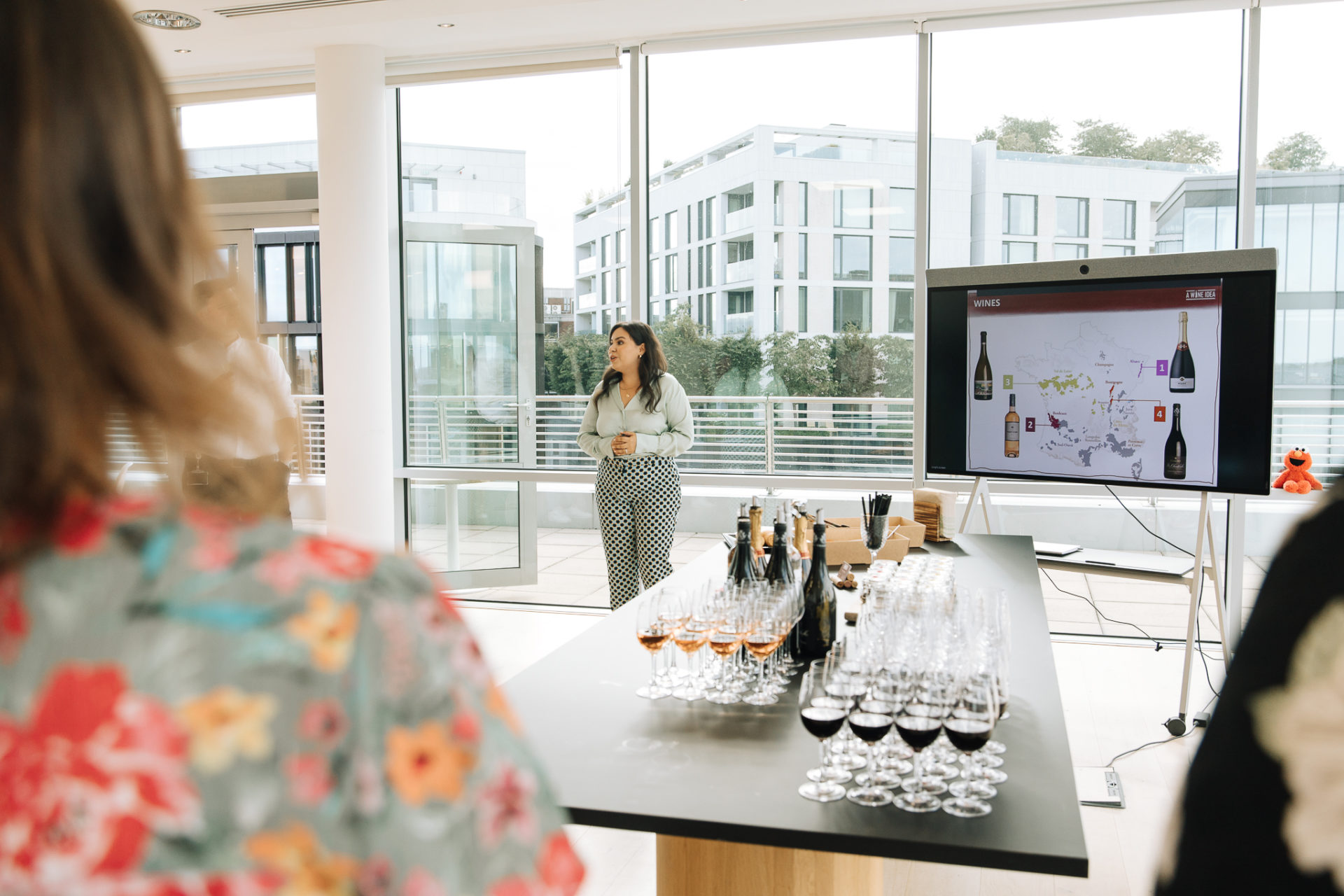 All of our tastings are personally run by wine expert Sevgi Tüzel-Conghaile. Our founder Sevgi, who is an Oenologist & Viticulturist, has dedicated her life to wine and has spent time as a winemaker, wine scholar, wine educator and wine consultant will provide a fun and informative atmosphere which will leave all attendees with a greater understanding of all things wine related. READ MORE >>
If you want to give the wine lover in your life a little something special, why not buy a Digital Gift Card that they can redeem against any product on our website.