We run wine tasting events and courses that are as enjoyable as they are informative, so come and join in the fun! 
Join our virtual wine tastings as we spend an evening exploring new tastes and flavours.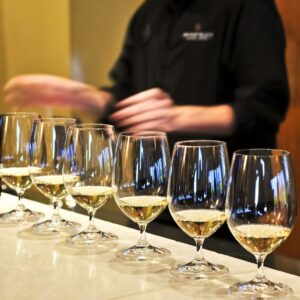 Our corporate wine tastings can be delivered either in a venue or virtually via Zoom.
Come along to our in-person wine tastings in Dublin ranging from wine tastings to wine pairing dinners.
All of our tastings can be run as virtual events as necessary. In-person events will require all participants to bring their vaccination passport in order to comply with government regulations.