FUN & INFORMATIVE WINE TASTINGS FOR TEAM BUILDING & CLIENT APPRECIATION
We provide a variety of wine tastings for corporate entertainment, team, or company events.
Our wine tastings are the perfect way to celebrate success with your team or strengthen client relationships.
Tastings can be organised for any size group, at a time that suits you and held either at your offices or an off-site venue.

Join together with us while you learn, laugh and sip wine.
Our corporate wine tastings are delivered both virtually and in-person depending on your preference.
Please contact us if you wish to get more information about our corporate wine tastings.
We cater for groups of all sizes and across multiple countries.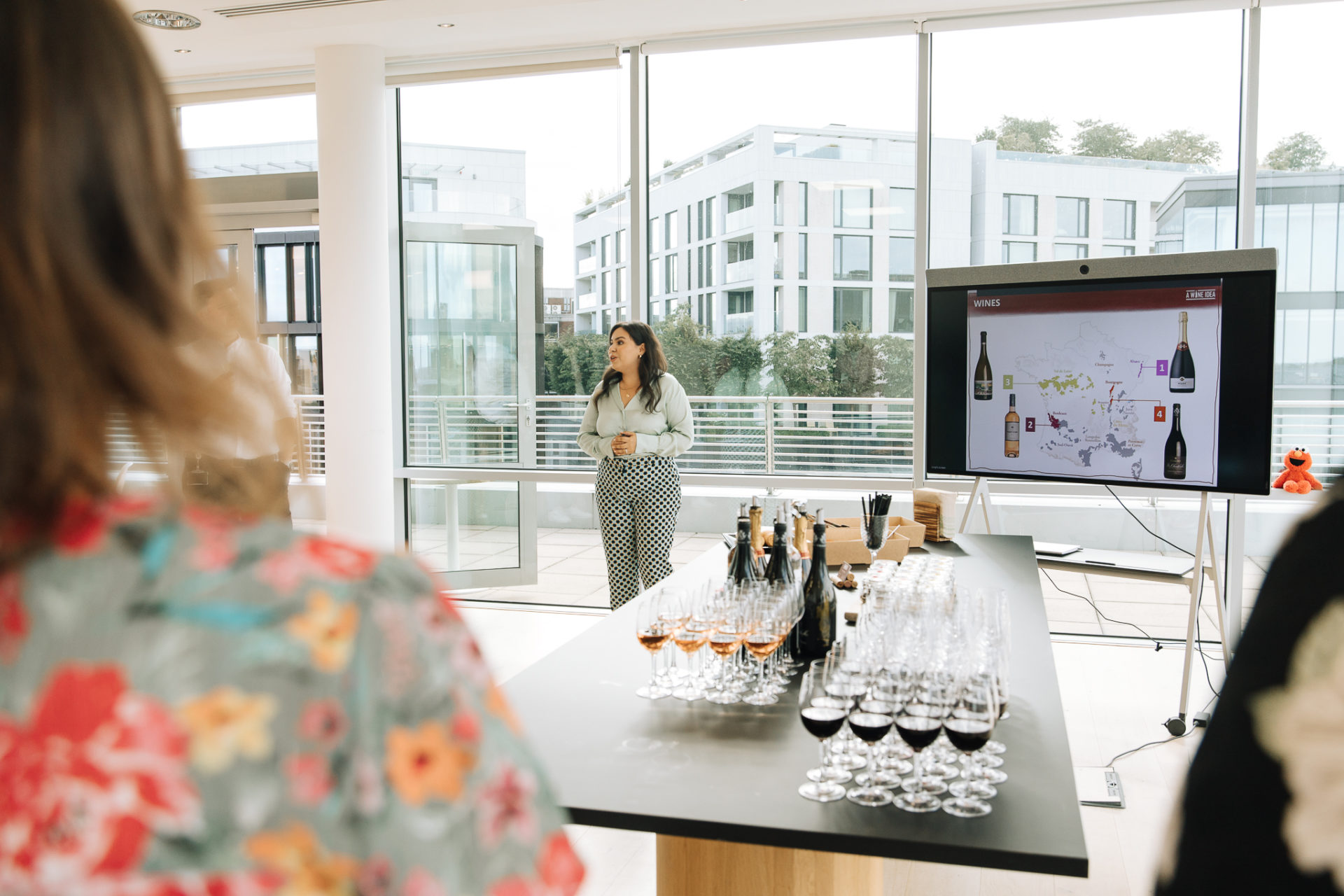 All of our tastings are personally run by wine expert Sevgi Tüzel-Conghaile. Our founder Sevgi, who is an Oenologist & Viticulturist, has dedicated her life to wine and has spent time as a winemaker, wine scholar, wine educator and wine consultant will provide a fun and informative atmosphere which will leave all attendees with a greater understanding of all things wine related. READ MORE >>
The virtual wine tasting was very well organised and our wines arrived a week before the tasting to ensure we were well prepared. We also received our tasting information guide to help us through. Sevgi is a delight and incredibly knowledgeable about all wines. We learned so much more than we had anticipated. - RACHEL M.
We had the most fabulous evening with Sevgi! She has a wealth of knowledge on all things wine related and gave so much time to answering any questions that we had during our wine tasting. We had organised the virtual tasting as a group event for a friend's birthday and we couldn't have asked for a better way to celebrate together virtually. - SORCHA C.
Absolutely lovely evening. Sevgi is very knowledgeable, there was chats discussions and the wines were lovely. Really enjoyed my evening, so we have booked another one for the end of the month! - ELIZABETH F.