PLANNING AN ACTIVITY FOR A HEN PARTY OR A BIRHDAY CELEBRATION, HOW ABOUT A WINE TASTING PARTY?
We focus on fun and entertainment with all the ingredients to get the party started. 
Tastings can be organised for any size group, at a time that suits you and held either at your private residence or an off-site venue.
Please contact us if you wish to get more information about wine tastings for your celebrations.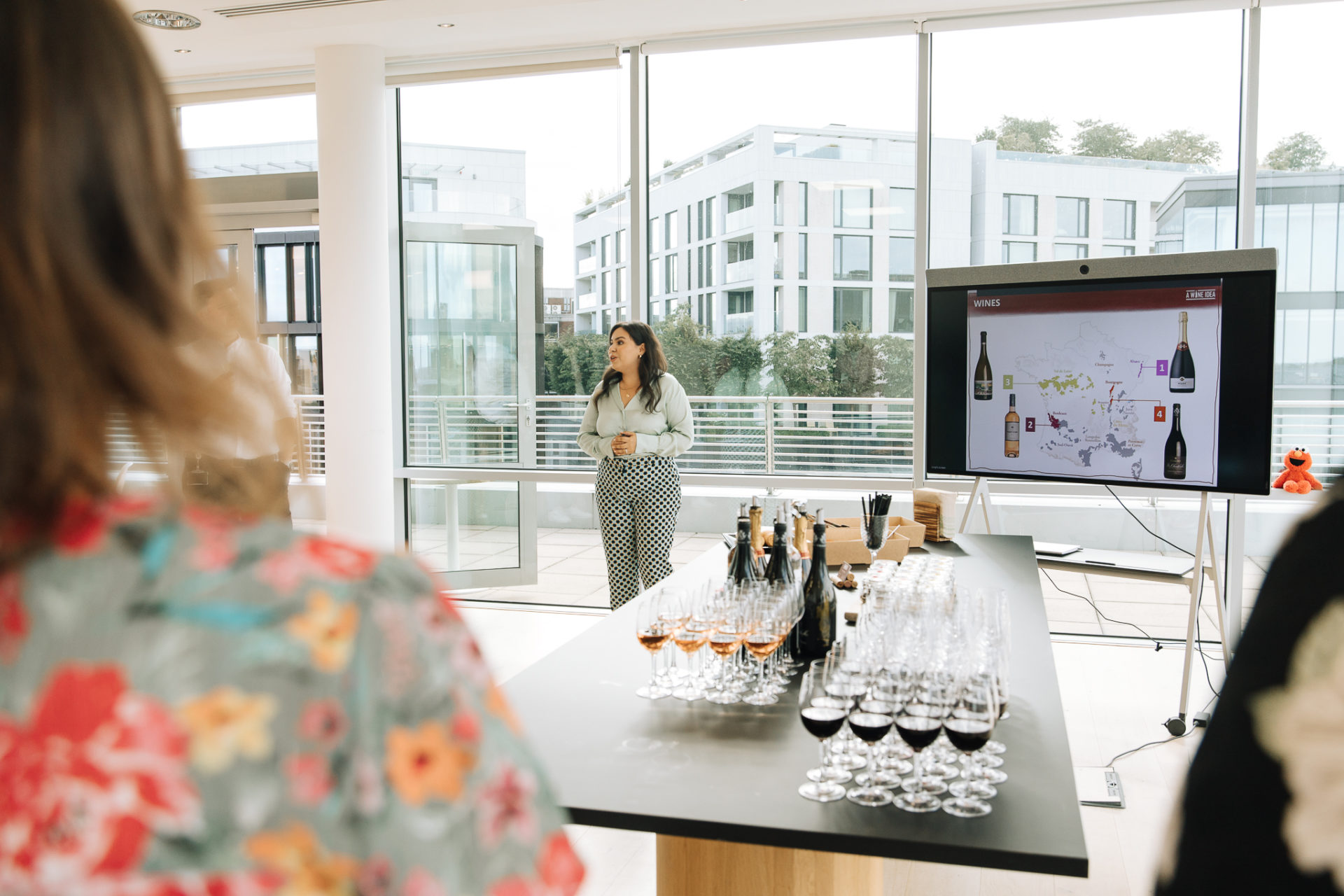 All of our tastings are personally run by wine expert Sevgi Tüzel-Conghaile. Our founder Sevgi, who is an Oenologist & Viticulturist, has dedicated her life to wine and has spent time as a winemaker, wine scholar, wine educator and wine consultant will provide a fun and informative atmosphere which will leave all attendees with a greater understanding of all things wine related. READ MORE >>
Contact us to organise a tasting for your group.
Our wine experts curate a wine list for your event.
We would deliver the tasting in a venue of your choice or help you to find the perfect venue for you depending on your preferences and the size of your group. 
My name is Sevgi and I host all the tastings personally. I have many years experience organising and hosting wine tasting events. In that time I developed a style which is fun and engaging. With my background as a Oenologist & Viticulturist, I can also provide in depth knowledge of all things wine related. READ MORE >>
Wonderful wine tasting event!! I attended the Spain and Portugal wine tasting event hosted by A Wine Idea. Sevgi was extremely knowledgable in the wine making process and provided loads of tips about choosing and enjoying wine ☺️ The venue was perfectly suited to the event- intimate and atmospheric!! I would highly recommend an event hosted by A wine idea and will be attending another one in the near future! - EVA C.
Fantastic evening spent learning about wine and why I like the wine I like. Fun learning experience shared with friends and family. Our host Sevgi was friendly and extremely knowledgeable and most importantly able to make the experience fun. Loved it👌 - KEVIN M.
A Wine Idea is a great way to enjoy time with your friends while learning about different types of wines from all over the world. Sevgi is a fantastic presenter and is extremely knowledgeable on the history, production and tasting of wine. My friends and I had a great experience at this wine tasting and could not recommend A Wine Idea enough! - LORNA B.